Deze update bevat opnieuw een heleboel
nieuwe en excentrieke voertuigen, wapens en outfits
.
Om deze update te vieren, start Rockstar dit weekend (12 juni tem 14 juni) met het
Ill-Gotten Gains Social Club Event Weekend
. Verdien bonus RP, extra GTA$ en meer. Ideaal voor de GTA kapitalist.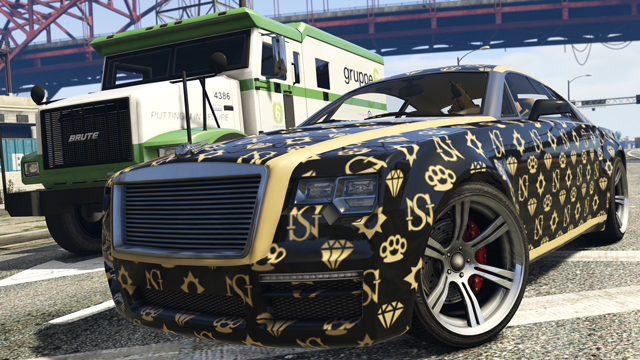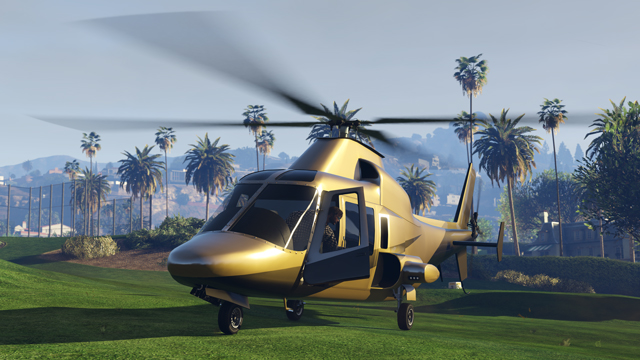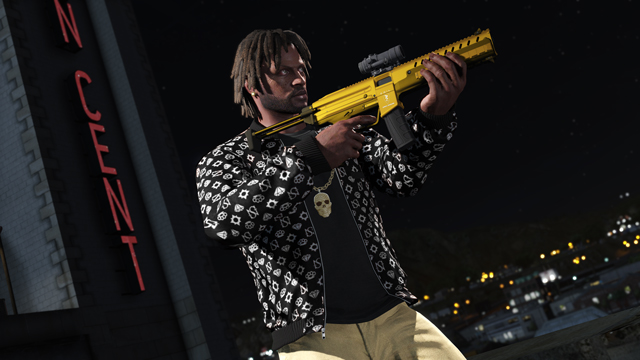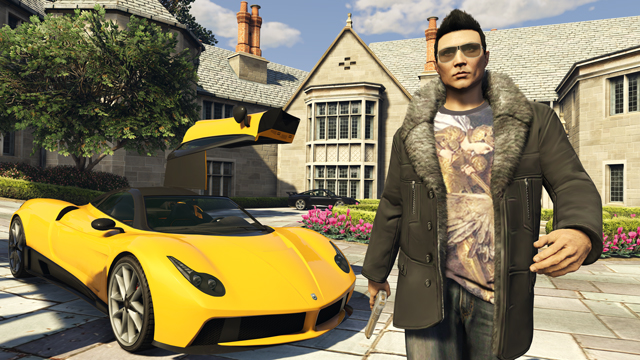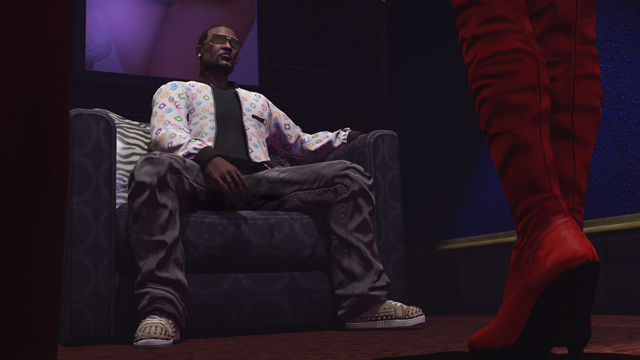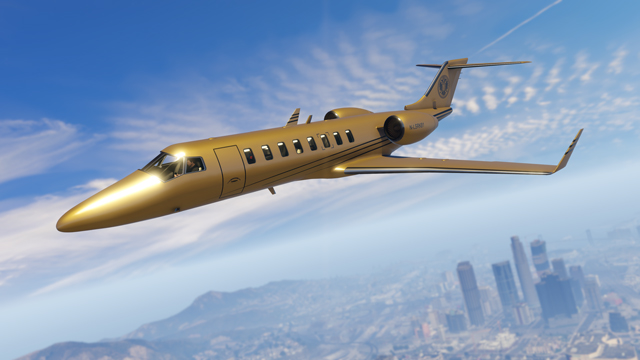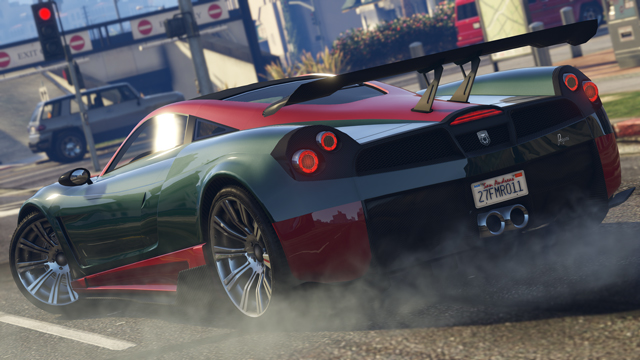 DOUBLE CASH ADVERSARY MODES EVENT PLAYLIST
For the gluttonous, the miserly and everyone in-between – grab even more GTA$ this weekend when playing the Adversary Modes that were released alongside GTA Online Heists. If you haven't yet had a chance to play these three new Modes – which require mastering tactics such as mowing over cyclists in a truck, executing sawn-off shotgun drive-bys and defending against onrushing hunters out for your head – the Double Cash rewards for all who play make it a great time to start. Don't forget to brush up on our Adversary Modes Game Tips posts to max out your winnings.
To jump straight into Double Cash Adversary Modes, simply hit the Event button during the GTAV boot screens and you'll find yourself in a lobby with other cynical mercenaries straining under the weight of their loot. If Double $$ isn't enough of an incentive, be sure to stick around 'til the end of the Playlist and you'll be rewarded with an explosive armory completion bonus including Sticky Bombs, Molotovs, Proximity Mines and Body Armor so you can blast your way to the front of the line during your next shopping spree at Ponsonby's.
DOUBLE RP RACES ON LAND, SEA AND AIR
With six new vehicles to choose from you'll want to select your new ride carefully, whether it's the mighty Pegassi Osiris, the Benefactor Stirling with gull wing doors, or the sumptuous Luxor Deluxe. Take each one for a test drive with 2X RP in all Races all weekend.
25% DISCOUNT ON HIGH END PROPERTIES
If your accountant is finding it difficult to get creative with the source of your new earnings, it may be time to clean that dough by treating yourself to the spoils of war. Accessorize your hefty bank balance with stylish living quarters as well as garages fit for a kingpin. With a cool 25% off High End Apartments and Garages, now's the time to upgrade to the next level of living, or increase your garage capacity so you can squeeze in a few more cars.
HIGH-FREQUENCY CRATE DROPS WITH EXCLUSIVE T-SHIRTS
In the great banquet of life, hanging around the top table means there will always be bottom feeders waiting for scraps; thankfully the smugglers have got those choosy beggars covered with bounties delivered from on high throughout the weekend. Keep an eye out around the luxurious hangouts of Los Santos great and good such as the racetrack, yacht club and Richmond Hills areas for an increased frequency of Crate Drops containing GTA$10K and exclusive in-game t-shirts featuring Portola Drive's finest luxury retailers, as picture below. The throwaway fashion industry dictates these t-shirts are only available this weekend in GTA Online, so be sure to keep your greedy eyes on the skies.